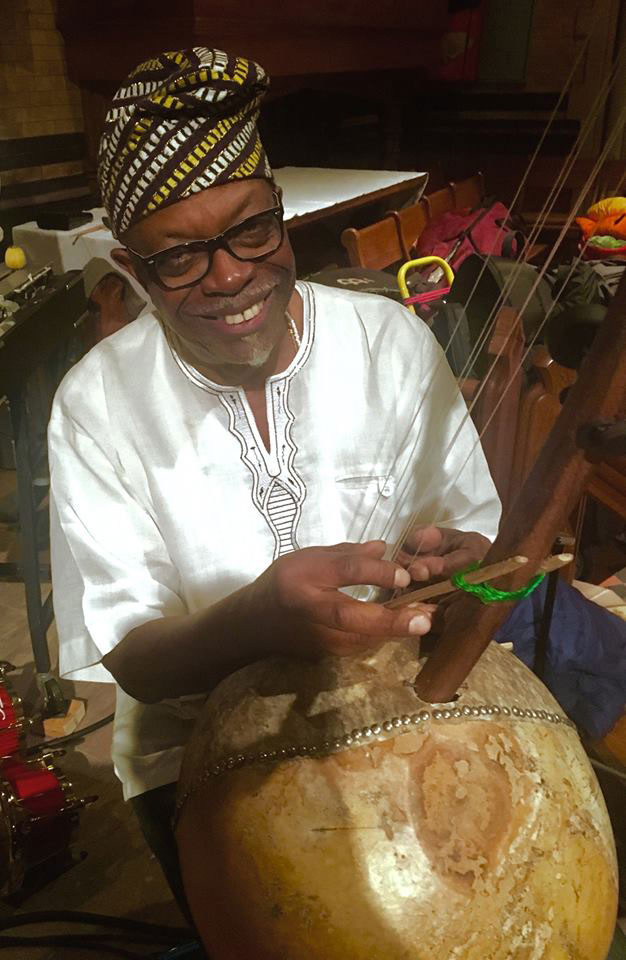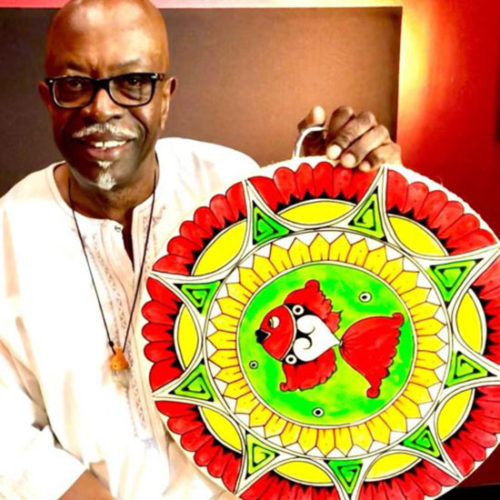 Baba Doc
Following his highly successful musical career of national, international touring, and recording as lead percussionist in the bands of high profile vocalists including Al Jarreau, Anita Baker, Dianne Reeves, Rickie Lee Jones,and Erykah Badu, and being a key musician in the rhythm sections of bands including those of Grover Washington Jr., Bob James, Wyclef Jean and many others.
Baba Doc Gibbs heard a new rhythm. New directions called to Baba Doc, and he combined his multitude of experiences into a program of healing groups and individuals through sound. This was an easy and natural transition for him.
Looking back, it was Grover Washington Jr. whose understanding of the healing properties of music gave a young percussionist from Philadelphia, Leonard Gibbs the title Doctor. Grover's vision saw that his percussionist was a Doctor of Sounds.
From 1997-2007 Doc Gibbs was the musical director for the popular cooking show"Emeril Live" on the Food Network, bringing his healing sounds to the master chef and thousands of viewers worldwide.
Sound has been used as a powerful healing mechanism since humans first formed civilizations that promoted a high level of spiritual consciousness.
The first rhythm we feel and sounds we hear come to us while in the stress free womb of our mothers. This experience unifies all humans no matter race, gender, age, or religious belief system.
Sound therapists have the ability to use sound frequencies to interact with the energy frequencies of human bodies. Through these interactions, frequencies, and energy, the human body can be balanced.
Realizing more and more the importance of healing with sound, Baba Doc created the Healing Sound Bath, using a variety of percussion instruments, each with a unique voice and energy to create an experience that promotes relaxation, stress relief, healing, breathing, and balances both hemispheres of the brain.
Participants experience the soothing energy of gongs, cymbals, and meditation bells. Baba Doc provides additional colors and feelings to the experience as he plays his ocean drum, rain stick, kamale ngoni, the hand pan among others instruments.
Baba Doc's Healing Sound Bath provides relief from daily stress, and provides deep relaxation. It releases negative energy and emotions, helps reconnect mind, body and spirit, and assist in recovery after illness .
Healing Sound Bath can be created/performed/presented to yoga studios, meditation centers, senior citizen facilities, artists lofts, corporate and not for profit settings, private, alzheimer patients, and for special needs communities.